Why are UK visit visas typically refused?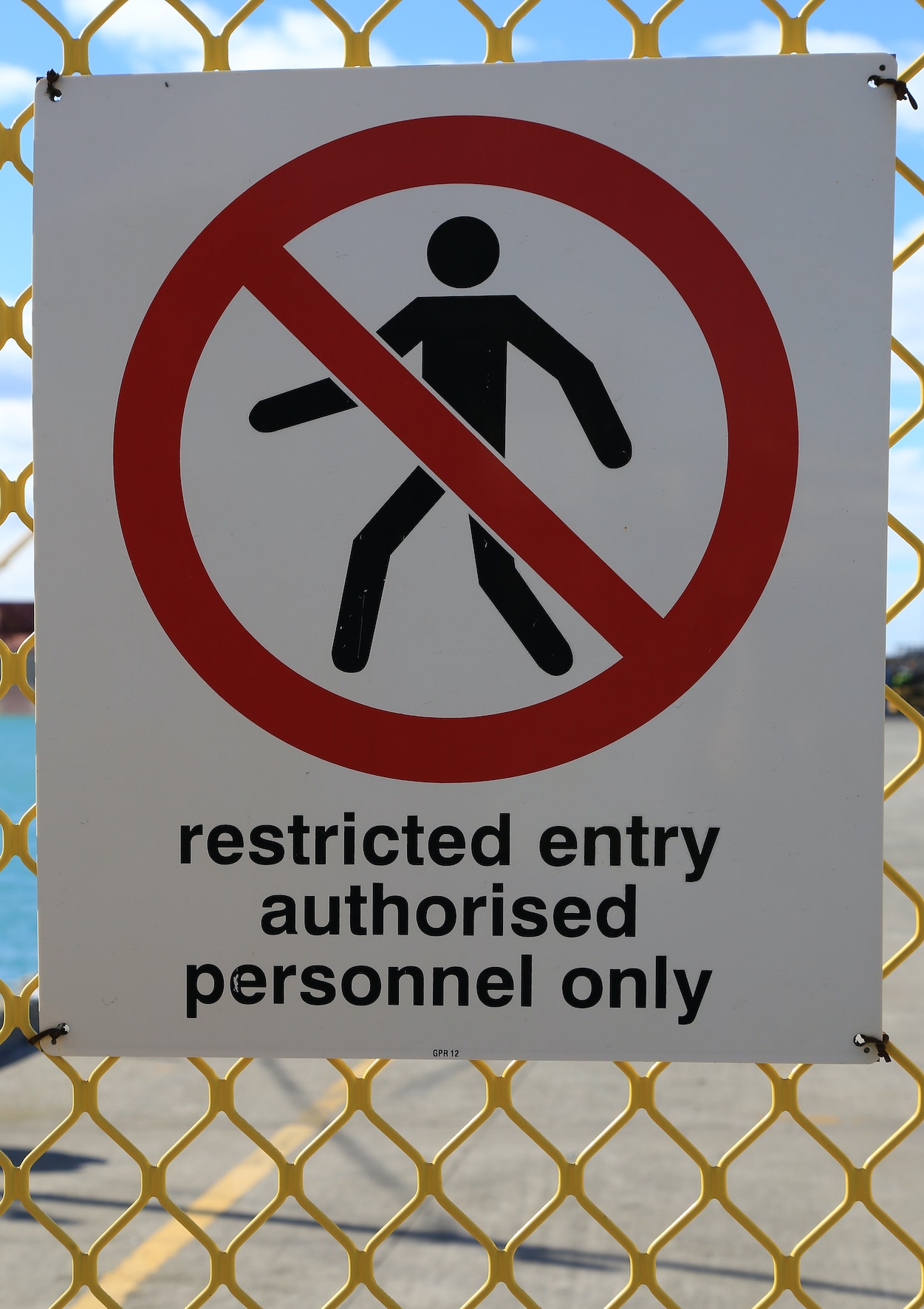 If you plan a visit and are a visa national, you will most likely need to apply for a visit visa in advance of travelling to the UK.
Being granted a visit visa means that you have been given permission to enter the country before arriving at the UK border.
The Home Office will assess whether your application should be granted (accepted) or refused (declined) based on the information you provide in an online application form and your supporting documents.
In this post we review the some of the common reasons we see given by the Home Office in decisions to refuse visit visa applications.
"Genuine visitor" requirement
An important consideration in the visit visa rules is demonstrating that you are a "genuine visitor", meaning that:
You will leave the UK after your visit ends
You will not stay in the UK beyond the permitted time or make continuous or frequent visits
You will not make the UK your primary home
You are genuinely seeking to visit for permitted purposes
You will not conduct activities that are not allowed under this visa
You have sufficient funding for all reasonable expenses during your trip without using public funds or working in the UK
The majority of the refusals that we see are where the Home Office is not satisfied based on the information provided in an application that one or more of the above criteria are satisfied.
Why are applicants found not to be "genuine"?
There are many reasons why the Home Office might find that an applicant is not a "genuine" visitor, and the assessment - made by an Entry Clearance Officer - is highly subjective.
Home Office guidance sets out the following factors for caseworkers to consider whether a visit visa applicant is genuine:
their previous immigration history, including visits to the UK and other countries
the duration of previous visits and whether this was significantly longer than they originally stated on their visa application or on arrival - if this is the case, you should not automatically presume that the visitor is not genuine, but this may be a reason to question the applicant's overall intentions
their financial circumstances as well as their family, social and economic background
their personal and economic ties to their country of residence
the cumulative period of time the applicant has visited the UK and their pattern of travel over the last 12-month period, and whether this amounts to 'de-facto' residence in the UK
whether, on the balance of probabilities, the information and the reasons for the visit or for extending their stay provided by the applicant are credible and correspond to their personal, family, social and economic background
Entry Clearance Officers will therefore focus on these areas of an application in making their determinations on the question of "genuineness".
Immigration history
An Entry Clearance Officer will always consider an applicant's UK and global immigration history, and there are mandatory questions in the application form relating to this.
The Home Office considers that a pattern of travel which shows an applicant has previously complied with UK immigration law may indicate they are likely to be genuine visitors, as might travel to other countries, especially the USA, Canada, Australia, New Zealand, Ireland, Schengen countries or Switzerland.
On the other hand, the Home Office takes the view that if an applicant has previously failed to comply with another country's immigration law, for example if they have been removed from another country, or if they have been refused entry to another country, this may suggest that an applicant is not likely to be a genuine visitor.
If you do have any visa refusals (or worse) from other countries, then these will need to be dealt with - and explained - in detail in the application and supporting documentation.
In this scenario, it may be worth getting legal input in your case.
Frequent and successive visits
The Home Office aims to prevent individuals, in effect, living in the UK through frequent or successive visits or making the UK their main home. An Entry Clearance Officer will look in particular at
the stated purpose of the visit and intended length of stay

the number of visits made over the past 12 months, including the length of stay on each occasion, the time elapsed since the last visit, and if this amounts to the individual spending more time in the UK than in their home country

the purpose of return trips to the applicant's home country or trips out of the Common Travel Area and if these are used only to seek re-entry to the UK

the links they have with their home country or ordinary country of residence - consider especially any long-term commitments and where the applicant is registered for tax purposes

evidence the UK is their main place of residence, for example:

if they have registered with a general practitioner (GP)
if they send their children to UK schools

the history of previous applications, for example if the visitor has previously been refused under the Family rules and subsequently wants to enter as a visitor you must assess if they are using the visitor route to avoid the rules in place for family migrants joining British or settled persons in the UK
It is important to note there is no specified maximum period which an individual can spend in the UK in any period, such as '6 months in 12 months' (as long as each visit does not exceed the maximum period for that visit, normally 6 months).
However, if it is clear from an applicant's travel history that they are seeking to remain in the UK for extended periods or making the UK their home, then this will likely result in the refusal of an application.
Financial circumstances
Your financial status can play a significant role in determining whether you are considered to meet the genuineness rules.
In general, the better your financial position, the more likely you are to persuade an Entry Clearance Officer that you are a "genuine" visitor. Evidence of an applicant's financial position should almost always be provided.
The following considerations are likely to be relevant:
Credibility of your financial expenditure:
You must show that you have sufficient funds to support yourself as a visitor in the UK during your stay.
If you do not, an Entry Clearance Officer may consider that you might require support - notwithstanding the difficulty of doing this for a person with visit visa status - and access to "public funds".
Home Office caseworkers will assess your earnings and savings and calculate your disposable income, and then compare your disposable income with your intended expenditure for the trip.
If your disposable income does not cover the amount you propose to spend in the UK, and you have not provided evidence of how you would otherwise be supported (e.g. by a sponsor), then an Entry Clearance Officer may take the view that you cannot support yourself during the visit.
We would usually suggest providing evidence demonstrating that you can support yourself such as bank statements, payslips or other evidence of regular employment (employment contracts, for example).
Source of funds:
You need to provide enough evidence to show the origin of your funds (i.e. where any money in your account came from).
If you have been given funds in a savings account which was deposited recently, an Entry Clearance Officer is likely to question who provided these funds, and the extent to which they are yours to freely spend.
If you were given the money for the purposes of the application, just to prove you have funds in an account, an application may be refused on the grounds that you don't genuinely have funds of your own to support yourself.
Exclusive access to funds:
Any savings you are relying upon should be in a bank account in your name, and the finances must be readily available for your exclusive use.
As above, if you rely upon funds held in an account in someone else's name, or in a joint account, an Entry Clearance Office may question the extent to which these funds are truly yours to spend.
Personal and economic ties to country of residence
An Entry Clearance Officer will consider the strength of a person's ties to their home country.
The Home Office takes the view that there would be reasons for doubting whether an applicant is a genuine visitor if they had few or no family and economic ties to their country of residence, and who who has several family members in the UK.
The Home Office considers that a person with most of their family in the UK and no job or studies in their own country may be considered to have few ties to their home country
This does not mean that an application will be automatically refused in the example here, it simply means that an applicant will need to work harder to evidence what reasons they would have to return to their home country.
Where an applicant is neither employed nor studying, other ties might include caring responsibilities for family members, ownership of property, or other strong connections to a local community.
In a situation like this, it may be worth getting your application reviewed by an experience immigration advisor.
Lack of evidence of a planned trip or accommodation
While spontaneous travel may be fun, it is critical to structure your travel plans so that it is clear that you are genuinely visiting the UK for a visit, and not intending to stay there for an unlimited time.
It would normally be advisable to provide the Home Office will details and evidence of any intended activity, such as bookings, tours, excursions, or an itinerary to show that you have properly budgeted and planned your trip.
You should also provide evidence of where you are going to stay.
If you plan to stay with someone during your trip, it would normally be advisable to provide a letter of invitation from that person. If you are staying in paid-for accommodation, then you should provide evidence of the booking.
What can I do if my visit visa is refused?
We would suggest that in the event of a refusal you seek legal advice. An experienced advisor may be able to help you avoid further delay and higher costs in the long run.
The options in the event of refusal are either to re-apply or judicial review. If you do re-apply, you will need to ensure that you take note of the reasons for refusal and try to address these in your next application.
This post is intended to provide general background on the relevant issues and does not constitute legal advice. The law may have changed since the date this article was published. You should always take legal advice relating to your individual circumstances.
Main image credit: Photo by Nareeta Martin on Unsplash.com