How to choose your immigration lawyer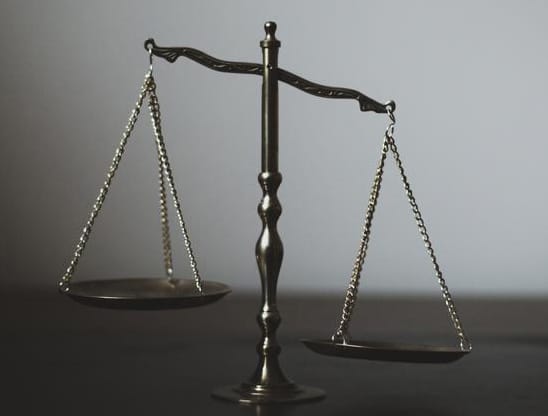 Choosing an immigration lawyer is a nightmare. If I wasn't a practitioner myself, I would have no idea where to start.
But as a migrant coming to, or already in, the UK, poor advice from an immigration lawyer has almost uniquely life-ruining potential.
So even if you read no further, take your time and shop around: talk to as many lawyers as possible before making your choice.
And hopefully, for those of you scrolling through hundreds of organisations' websites all promising they are the greatest immigration lawyers since the creation of borders, this note might help.
Although aimed at those who have already decided they need assistance, whether you actually need professional input is an important consideration (see Do you actually need a lawyer).
In what follows I have tried to be as neutral as possible: this is not a pitch for Edgewater Legal.
Background
There are thousands of immigration lawyers practicing in the UK, and hundreds of firms or organisations.
An advisor must be regulated to provide immigration advice (or be exempt from regulation). This is explained below.
But assuming the organisation you are considering is appropriately regulated, what factors should you consider when choosing between them?
Lawyers often point to certain Unique Selling Points as to why you should hire them. In immigration law, the most common are as follows
Superior expertise
Competitive fees
Location of offices
Languages spoken
Regulatory body; and
Internet rankings
The purpose of what follows is to assess the importance of each of these factors, and try to provide information and guidance which might assist you in your choice.
1. Expertise
A lawyer's competence is obviously an important factor in deciding whether to instruct him or her.
But with most organisations promising sector-leading expertise, it is probably the most difficult judgment for a prospective client to make.
Even for those working within the sector, other than hearsay from previous clients, it is almost impossible to really know what kind of service an organisation or lawyer is able to provide until you have either experienced it first hand, or seen a copy of the file.
So I have had a look at the various ways that immigration lawyers showcase their expertise, and ranked them in descending order of usefulness.
Useful ways of judging expertise
Training
There is a requirement for all immigration lawyers to undergo Continuous Professional Development (CPD) training.
Given how quickly UK immigration law changes training is particularly important, and is provided on a regular basis by experts in the field.
If the lawyer you are considering provides training for an accredited training provider, this is usually a good way of assessing expertise.
Probably the most reputable training provider is the Immigration Law Practitioners Association (ILPA), but there are plenty of others.
Lots of other training takes place in-house at other firms, and this shouldn't be discounted.
Social media
Lots of lawyers are very active on social media. Twitter in particular is a useful way for practitioners to communicate with each other about recent cases, developments in procedures, and changes in policy.
Many lawyers tweet or post about particular types of case, or processes that you might be interested in hiring them for (e.g. helping a client with a particular type of visa application, or appearing in court in a particular type of case).
At the very least, this is a good – and fairly objective – indicator of the types of case that an individual practitioner has recent experience dealing with.
Of course, lots of great lawyers are not on Twitter on a regular basis, or at all (probably, they would argue, because they are actually working), and the absence of a social media presence should not be held against an organisation or lawyer.
Writing
Most organisations have a blog, and many lawyers write about their work either for their own organisation, or for other blogs.
A few lawyers will provide articles for academic or other hard-copy publications and this may (or should) be mentioned in their bios, but the vast majority of commentary is now online.
The content provided on most organisations' websites can be broadly divided between useful information and guff.
Firstly, the guff. Many organisations will produce content on their website blogs just for the sake of producing content, predominantly for Google ranking purposes (Google has traditionally rewarded websites which are regularly updated).
But many organisations will produce useful and insightful writing on their websites, and this is a good way to find out about the areas of practice they specialise in.
You may also find that lawyers write for independent websites (such as Free Movement) (full disclosure: I write for Free Movement). If they write about a particular topic on a regular basis, then this might suggest particular expertise in that subject.
As with social media presence, some smaller organisations might not have capacity to post very often, and the absence of either should not be taken as reflective of a lack of expertise.
Potentially useful ways of judging expertise
Reviews and testimonials
Reviews can be helpful in assessing expertise. But I would make three points.
Firstly, review provider services have not solved the issue of fake reviews.
I once saw a legal advice provider with over 400,000 reviews, presumably providing a poor review writer somewhere with full time employment, spent hunched over his laptop trying to think of synonyms for 'excellent'.
But the reviews that I have seen left on most organisations' websites are plausible, and not so numerous as to be unbelievable.
Secondly, because of the nature of immigration work (often dealing with people whose first language is not English), good work is sometimes beyond the descriptive capacity of clients who might otherwise provide glowing reviews.
Lastly, and the main problem, is that unlike, say, an e-commerce business where it is possible to automatically invite customers to provide reviews at the point of purchase, lawyers will generally have to invite their clients to provide feedback.
And, of course, it is less likely that an organisation is going to invite someone who has had a terrible experience and/or a poor result, because it is likely that they will give a bad review.
And as any Trustpilot salesperson will tell you, people take heed of reviews.
So the issue is not so much that there is systematic or widespread attempt to mislead (although there may be a bit of that), but rather that those invited to give reviews are more likely to be individuals who have had positive experiences.
Awards
Lots of organisations refer to gongs they have been awarded as a way of flaunting their expertise. Who is giving the award, and what the award is for, are obviously key questions here.
For example, I could legitimately claim to have received the Edgewater Legal Employee's Employee Of The Year Award 2019 in the Outstanding Legal Excellence category. Certainly a prestigious award among the employees of Edgewater Legal.
But being Edgewater Legal's only employee (at the time of writing), this would not tell you a great deal. And some organisations list awards from entities which I have never heard of.
So if you are thinking of hiring a lawyer with lots of awards, take a look at the awarding body to assess whether this is a reliable indicator of expertise.
Directory listings
The best-known directory is Chambers and Partners. This is still pretty reliable, and is independent. They make their methodology clear, and they have a team which speaks to other lawyers and previous clients, and undertakes independent research.
If the organisation is on this list, then they are at least recognised by other practitioners as leaders in the field.
Another popular directory is the Legal 500. But this is split between editorial and directory: editorial is the subjective assessment of the editors following their research, whereas the directory is essentially a paid-for profile.
So where an organisation states that it is listed in the Legal 500, be sure to check which list it is on.
Previous cases
As in other areas of our common law jurisdiction, immigration practice relies heavily on previously heard cases to decide how to apply certain legal criteria.
If looking to hire a lawyer or organisation to help with your appeal, searching decisions databases can be a useful way of finding out about their level of expertise and experience.
Judges occasionally comment on whether a particular lawyer or organisation has prepared a case well or (more often) poorly. This is potentially useful independent evidence of the kind of service you might receive if you hired them.
The best places to search for organisations are Bailii, and for immigration cases specifically, the Upper Tribunal database. Cases from the Immigration and Asylum Chamber of the First (lower) Tier Tribunal (FTT (IAC)) are not available to the public.
It is important to remember that some organisations do not engage in a great deal of court work. Other organisations may do some, but their cases may not reach the higher courts (which has no bearing on the question of their expertise either way), and so will not appear in a search.
Unhelpful ways of judging expertise
Combined years experience in the firm
Hilariously, some firms add up all of the experience of the lawyers in the organisation and then present this as a reason to instruct.
This tempts me to hire the oldest practising immigration lawyer I know and just have them sit in the corner of the office, trying to find Appendix W in Phelan (this is a niche immigration lawyer joke), so that I can add their years of experience to my own.
Not only is it impossible to know whether the experience a person or organisation has acquired has been useful, but given that immigration law and policy change so frequently, any expertise built up must be constantly renewed.
Suffice to say, time served – either an individual or aggregated across a firm – in immigration law is no guarantee of expertise.
Success rates
Organisations will sometimes rely on their rates of success in visa applications or appeals.
If published, these success rates will simply reflect the types of case that are taken on by the organisation (i.e. a firm that just takes on straightforward cases will have a higher success rate than one which takes on all types of case, including complex ones).
This will almost certainly not reflect the expertise of the organisation. Indeed, publicising success rates is actually banned for OISC regulated organisations (presumably for this reason).
2. Geographic location
Many people already in the UK will look for lawyers who are geographically close to them. This will be especially important for those who feel it is necessary to meet their lawyer face to face.
However, in common with other service providers these days, it is generally possible to hire an immigration lawyer on a remote basis.
Using a local lawyer who you are able to meet regularly is probably best if
you find it difficult to use technology (eg to scan documents which your lawyer will need to see)
you find it difficult to trust people you haven't met, or over the phone
you or other witnesses need to provide statements: although this is possible over the phone or via video calls, it is more effective in person
The other important point about location is cost.
Overheads for a firm with an office down in that there London will almost certainly be higher than for one outside, and may translate into higher fees.
Geographic location should therefore only be important if you are keen on regular face time (rather than Facetime) with your lawyer.
Otherwise, bear in mind that the posher the office, the more likely it is that your higher fees are going towards the rent.
3. Competitive fees
​With the extortionate cost of most UK visa processes, price is understandably a key factor for most clients.
Many lawyers have at least some indication of fees on their websites (indeed, this is now a requirement for solicitors' firms).
Some lawyers will give a fixed fee for the work. You should ask what this includes, and confirm in what circumstances (if any) the fee will increase.
Other lawyers will charge by the hour, and may give a range. If this is the case, you should check exactly what work will be required.
It is always worth getting at least 3 quotes to get an idea of where the market is.
And a higher fee does not necessarily mean a higher calibre of lawyer: some of the best lawyers I know are ex-legal aid practitioners now in private practice who charge below the market rate.
On the other hand, some of the worst examples of poor practice I have seen involve clients whose applications were previously rejected following poor advice from 'lawyers' charging extortionate amounts.
So for me the level of fee is not usually a reliable indicator of the level of service or quality of the advice clients will receive.
4. Regulator (SRA, BSB, OISC)
Individuals who provide immigration are either regulated, or exempt from regulation.
The Office of the Immigration Services Commissioner (OISC) regulates immigration advisors. You have to be regulated by them if in the UK and giving advice unless you are exempt.
The most common exemptions are for solicitors, regulated by the Solicitor's Regulatory Authority (SRA), and barristers, regulated by the Bar Standards Board (BSB).
In the olden days, barristers would exclusively attend court on behalf of clients, whereas solicitors and immigration advisors would carry out non-court functions.
However, this distinction is becoming increasingly blurred as barristers take instructions directly from clients, and solicitors and immigration advisors argue cases in court.
Unfortunately, oversight by a particular regulatory body does not guarantee the quality of the advice being provided.
Not many organisations attempt to differentiate themselves by reference to their regulator, but there are a few.
You should definitely ensure that the lawyers and organisations you are considering are appropriately regulated. If they are not then they are likely committing a criminal offence.
But beyond this, for me, the way an organisation or lawyer is regulated is not an important differentiator.
5. Languages spoken
Some lawyers advertise the fact that they have native speakers of clients' languages available (i.e. not English).
There is nothing wrong with this, but as a client I would be more interested in my lawyer's ability to speak and write English, which should be pretty much fluent.
This, after all, is the language in which they will be dealing with your case.
If you communicate with your lawyer in a language other than English, and/or you don't speak English particularly well, it might be difficult to assess this.
But having sat behind advocates struggling to string a sentence together, and seen cases refused (or at least not advanced) following written submissions by lawyers who could clearly not communicate effectively in English, I would try my best to find out.
If a lawyer is genuinely bilingual and can communicate with you in your own language then this may certainly improve the level of client care they are able to provide to you if you struggle in English.
6. Google rankings
If you type in 'immigration lawyer UK' into Google, your search will return literally hundreds of organisations.
In the event that you thought otherwise, appearance at the top of the search rankings is no indication of expertise.
Rather it reflects organisations which either invest heavily in Search Engine Optimisation (SEO), or which have websites people genuinely find useful and want to look at, or both.​
How to choose your lawyer
The best way to assess whether a lawyer is right for you is to speak or meet with the person who will be handling your case.
Many lawyers will have an 5-10 minute initial phone call with clients free of charge, although will not generally give formal advice at this stage.
The best option is to get a one-off consultation from the lawyer in question before moving forward with full representation. I would almost always recommend doing this.
It not only gives you the opportunity to ask questions about your case (you may not even need professional help), but you will get a much clearer sense of the lawyer's individual expertise, and how they will add value to your case.
You may have to pay for a consultation (or two), but compared to the overall costs of the visa process, and the possibility of instructing the wrong lawyer, this is a small price to pay.
Main image credit: Photo by Matthew Henry at www.burst.shopify.com