Edgewater Legal features in Private Eye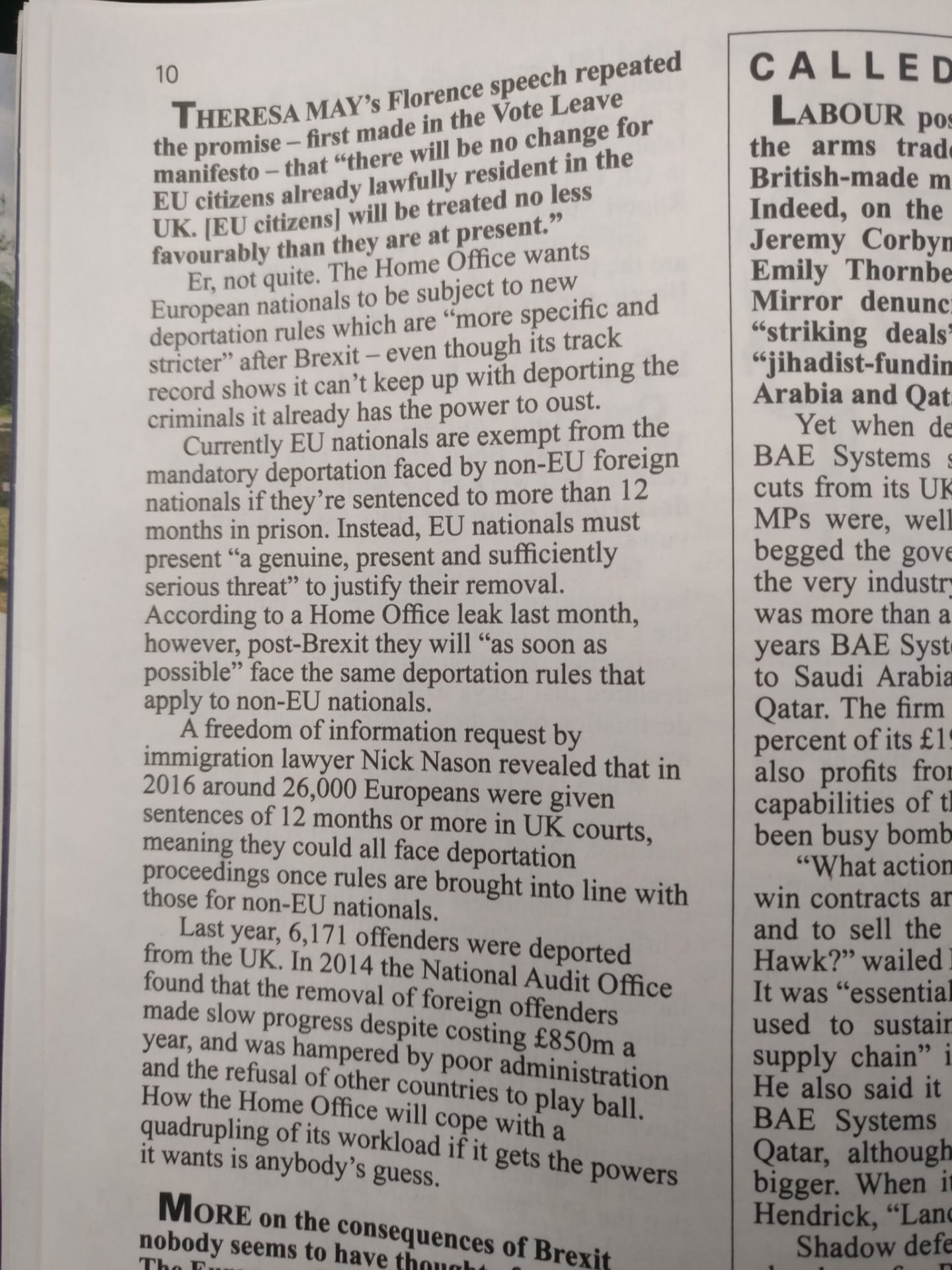 Edgewater Legal made a Freedom of Information request several months ago, asking the Ministry of Justice about the numbers of European nationals who are sentenced to longer than 12 months in prison each year.
The reason this number is important is that, after Brexit, European nationals will be subject to the same deportation rules as non-European foreign nationals: so, certain exceptions aside, those receiving sentences of greater than 12 months in prison will be deported, or at least subject to strenuous legal efforts to do so.
The number revealed by the Ministry of Justice is startling: over 26,000 European nationals receive sentences of this duration each year.
Just to put that in perspective, the number of individuals deported last year by the Home Office was just over 6000. Our article in Free Movement covers the story in detail.
The piece was picked up by Private Eye, who also make the point that process of removing this relatively small number of foreign offenders costs almost £1 billion per year (figures from National Audit Office, 2014).
How the Home Office will cope with a quadrupling of those who legislation currently require to be deported remains to be seen.