Immigration.

Sponsorship.

Citizenship.

Visas.
Simplified.
We are specialist UK immigration lawyers. How can we help you?
Maximum effort
Tell you if we think you don't need a lawyer
Call you back
Personal service
Treat your case like it was our own
Nerd out about UK immigration law
Always honest about merits
Advise on any aspect of the UK immigration system
Ignore clients
Advise defensively
Specialise in any other area of law
Impersonal
Give up
Cut corners
Use Latin
Operate a fax machine
Nick is the principal and founder of Edgewater Legal. If you instruct us, he is the person who will deal with your case. Here's a little bit about him:
BA History from University of Durham
Masters Degree in Law (LLM International Human Rights Law) from Birkbeck College, University of London
GDL and LPC at BPP Law School (London)
Qualified as a solicitor at Luqmani Thompson & Partners (2010-2015)
Proud volunteer alumn of the immense Bail for Immigration Detainees (BID) (London) and St. Andrews Refugee Services (StARS) (Cairo)
Founder of Edgewater Legal based in Victoria, London, in February 2017
Committed to improvement and reform of the UK immigration system, and a fairer deal for migrants
ILPA trainer, Lexis Nexis expert panel member, and longstanding contributor to immigration law blog Free Movement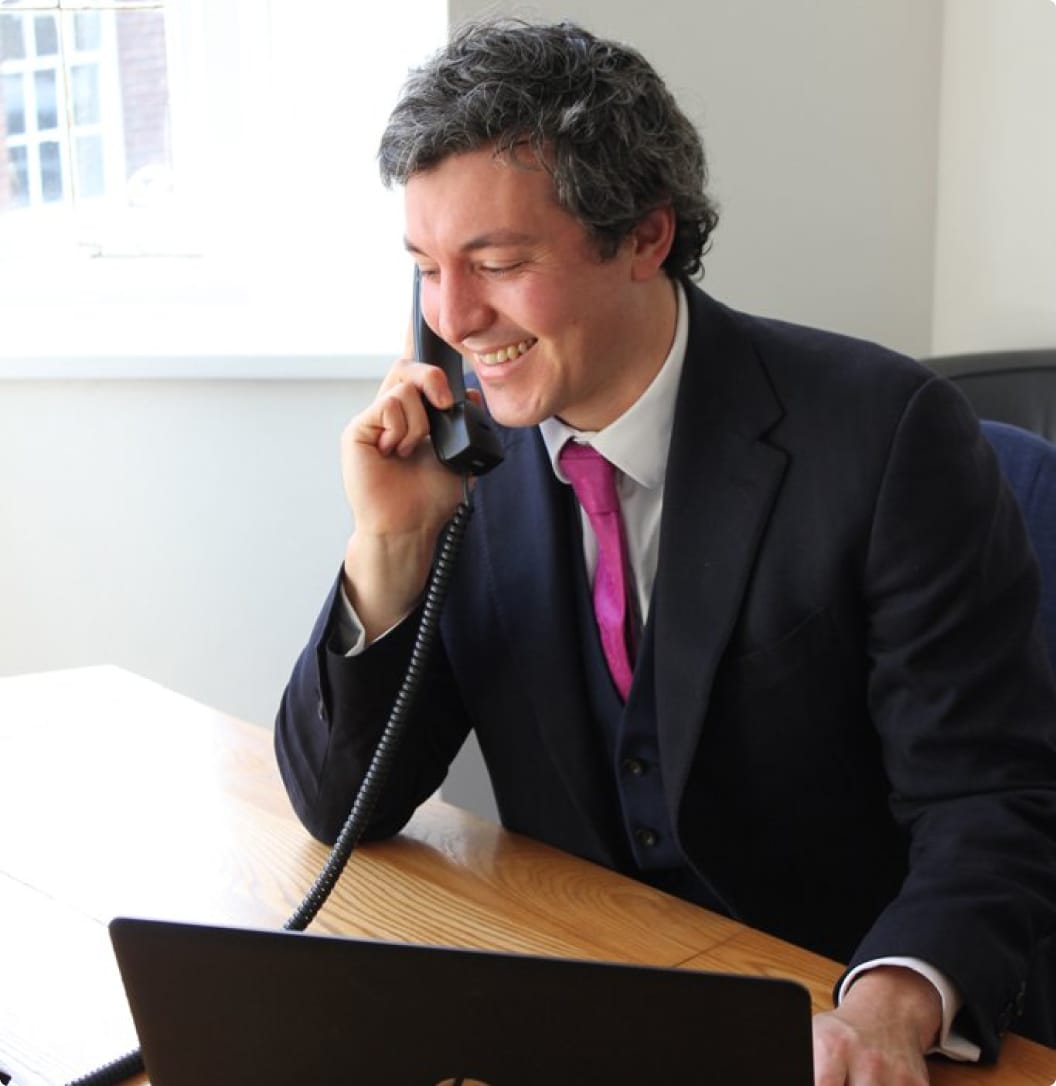 What We Believe
​​​​
We believe that immigration and immigrants bring huge benefits to the social, cultural and economic life of the United Kingdom. ​​
We also believe that immigration processes for individuals and businesses are stressful, difficult to understand, and unnecessarily expensive.
And we believe that everyone, from the largest corporate to the individual applicant, has the right to a well-qualified lawyer at affordable rates.​
It is for these reasons that Edgewater Legal was founded and it is our mission to provide clients with exceptional levels of service, and to give advice and assistance about a complex and ever-shifting area of law in a straightforward way.
Our Expertise
Leading the conversation

Lexis Nexis expert panel member

Nick is listed on the Lexis Nexis Immigration Law experts panel. He provides content and guides for Lexis Nexis users (mainly lawyers), and takes questions from other subscribing practioners about immigration law and practice.

12 years immigration law experience

Nick has practiced immigration law for over 12 years, with experience representing clients in all aspects of the UK immigration system
Transparent

We will always be honest about the merits of your case. If it is unlikely to succeed, for whatever reason, we will tell you and provide reasons why. We offer the vast majority of its services for a fixed fee. This gives certainty to clients, who know that their legal costs will be kept under control for the duration of the matter.

Collaborative

Many clients do not need assistance with every aspect of an application or appeal. Instead, many prefer guidance or advice at the outset of the process which they can use to undertake the work themselves, and/or reassurance before an application or appeal is submitted.

Responsive

Dealing with the immigration authorities can be stressful. We understand the importance of communication with your lawyer during this process. One of the biggest complaints we hear from clients about previous lawyers is about responsiveness.

Innovative

We will give you choice as to how you would like to conduct the client-advisor relationship, including face-to-face meetings at our office, video conferencing facilities, and choice as to how you would like to be updated.
Do you actually need a lawyer?
Not everyone needs an immigration lawyer. But we would say that if your situation is covered by one of the scenarios below, you should seek at least some level of legal advice:
You are not sure whether you meet the rules

​​The UK immigration rules are complex and difficult to navigate and it is often not clear whether a person meets the rules for a particular route.
A one-off consultation with an experienced lawyer is usually a good way to identify what issues there might be in an application.

You are challenging a negative decision

​If you have received a rejection of your application, you should get input from at least one lawyer (preferably more) about the merits of a challenge via a one-off consultation. The cost of seeking this advice in advance (even from multiple lawyers) is usually more cost-effective than pursuing an appeal or other challenge that may not have a high prospect of success.

English is not your first language

If English is not your first language, and you don't have a close friend or relative who can help you, and you are struggling to understand what is required from you, it might be advisable to get legal advice.
The UK visa application process is hard enough in English, let alone in a language which is not your own.

You have a poor immigration history or a criminal record

​If you have previously made a visa application which was refused to the UK (or to any other country) or have previously overstayed a UK visa it will almost certainly be worth seeking advice on how this may affect your application. Similarly, if you have been arrested or have a criminal record (in any country), the you should seek the advice of a UK immigration lawyer.

You struggle with technology/digital documents

​The vast majority of UK visa processes - both from overseas and from within the country - are now online, requiring access to and completion of online forms, and the scanning of documents into digital format.
Supporting documents are generally now uploaded, so collation and organisation of PDFs is now important.
If you struggle with technology and don't have a friend who can help with this, it may be worth considering legal representation for your application.

Your case is not straightforward

​​If your case is complex, requires a large amount of documentary material and/or requires to you persuade UK Visas & Immigration about a particular fact or circumstance, it may be worth touching base with a lawyer to check you are on the right track.
As mentioned above, a one-off consultation will usually be enough to do this, and identify what help (if any) you might need in preparing the full application, or to provide tips on making it yourself.

Your application is in a visa route with high refusal rate

Some application routes have a high refusal rate. It may be worth instructing a lawyer if you are making an application in such a route.
For example, individuals making applications in the Tier 1 (Entrepreneur) route face a refusal rate of 50%. We would usually suggest legal advice is worth the expense in these cases.

You have already appealed and your case is at court

​If you have decided to challenge a negative Home Office decision and the case is already before a court or tribunal, legal assistance in the preparation or presentation of the case can often add value.
A one-off consultation will usually be enough to give you an idea of how much value, if any, a lawyer can add in preparing evidence and presenting the case at court.
Send your enquiry, or request a call-back.
Contact Us